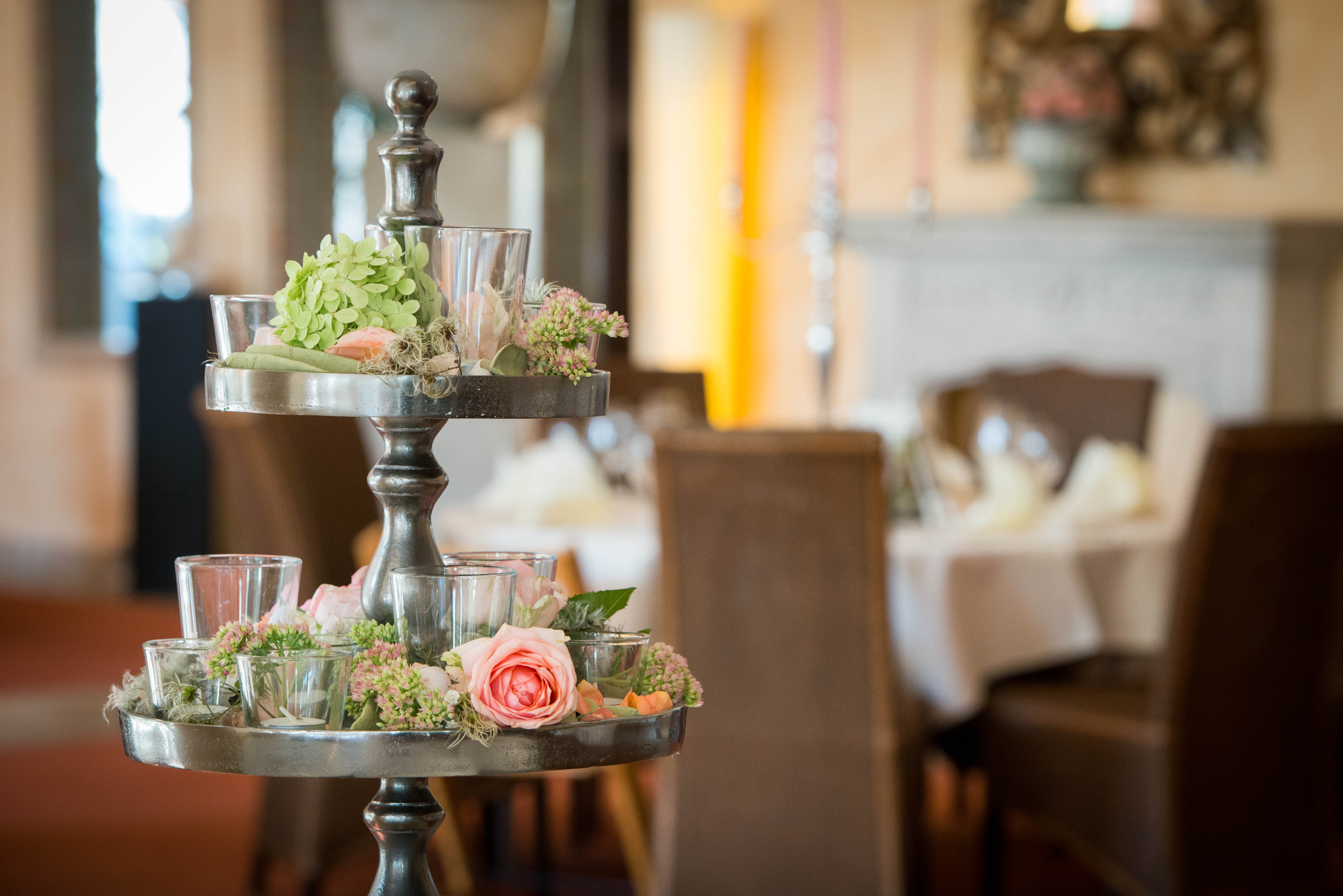 Your EVENT
Our restaurant 'Dolce Vita' is the perfect venue for weddings, birthday celebrations, confirmations and other festivities for up to 120 people. The light filled restaurant has an open window front with a view of our Mediterranean garden, creating a holiday atmosphere.
Are you interested? Please do not hesitate to contact our team and schedule an appointment to discuss your dream event with us !
For special occasions our restaurant 'Dolce Vita' is transformed into a banquet hall for up to 120 guests. The parquet dance floor invites to dance the night away and the direct access to our Mediterranean Garden area allows you to have the reception outside.