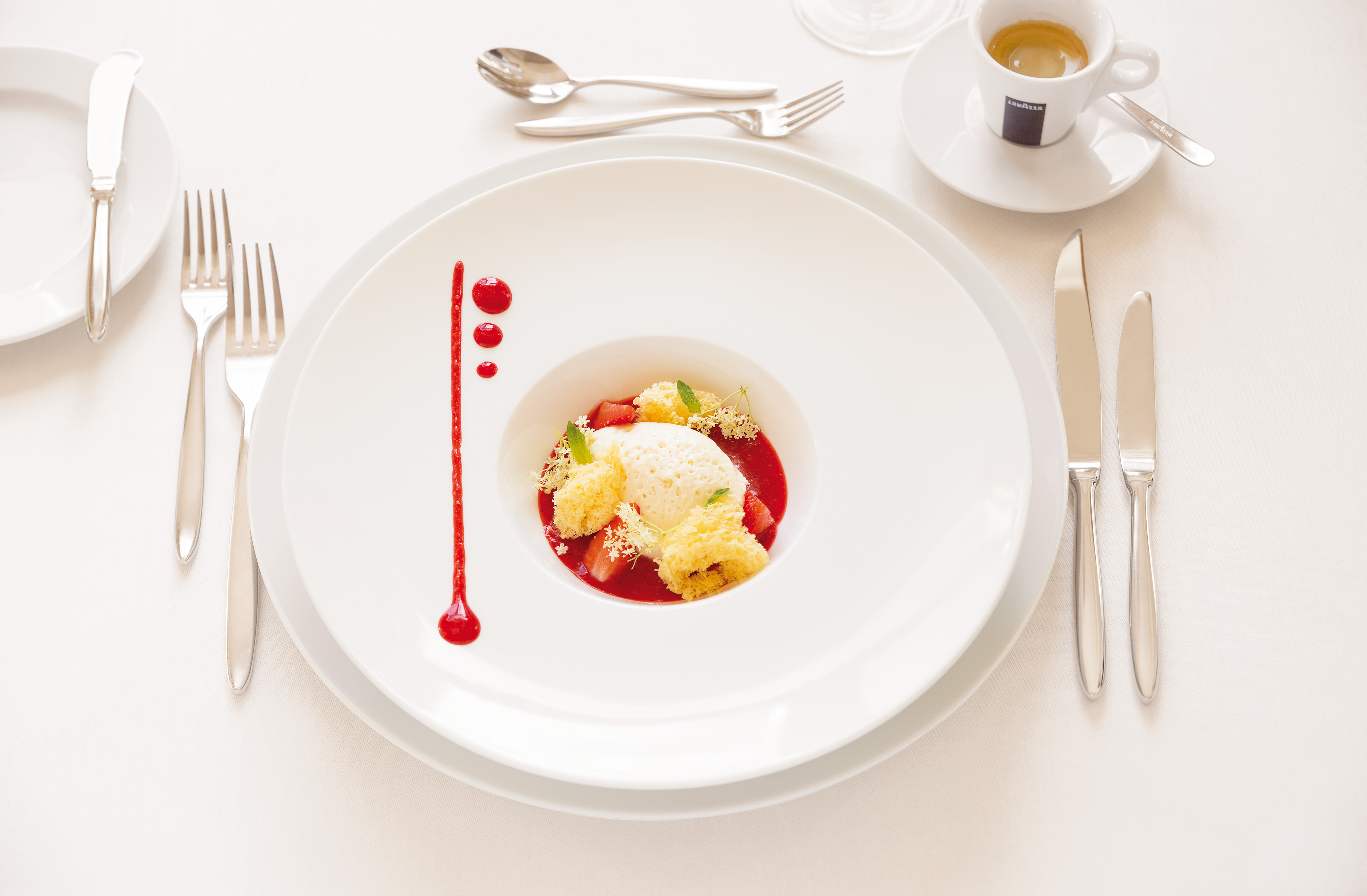 Our culinary events
Would you like to experience an extraordinary evening or celebrate a festive holiday with us?
Be inspired by our offers or ask our staff for more information.
Easter lunch
Our Easter lunch starting at 12.30 a.m on April 21st has become a staple and is greeted with enthusiasm by everyone who has already joined us in past years.
Guests are welcomed with a special cocktail before they are invited to enjoy the buffet.
The highlight for our small guests will be the annual egg hunt.
 39,00€ per person
Kids under the age of 6 are free of charge, kids between the age of 7 and 12 pay 50%.
Reservations are only possible if you book in advance.
STARTERS:
Different salad creations I Antipasti variation I carrot soup
MAINS:
Braised lamb I roast beef I Grigliata from white fish with colourful vegetables
potato gratin I rice melange I tagliatelle I herb potatoes
Gnocchi in wild garlic sauce
DESSERT:
Cheese platters I mousse au chocolate I dessert variation


Romantic candle- light- dinner
Every Monday to Friday from 6 p.m.
Our special menu with several courses created by our kitchen chef is the ideal occasion to spend time with your beloved one in a beautiful atmosphere.

Switch off any technical device, put your busy calendar aside and escape the hectic of the day, while our service team makes sure you experience an unforgettable evening.
3 course candle-light dinner I 38,00€ per person
4 course candle-light dinner I 46,00€ per person
5 course candle-light dinner I 54,00€ per person