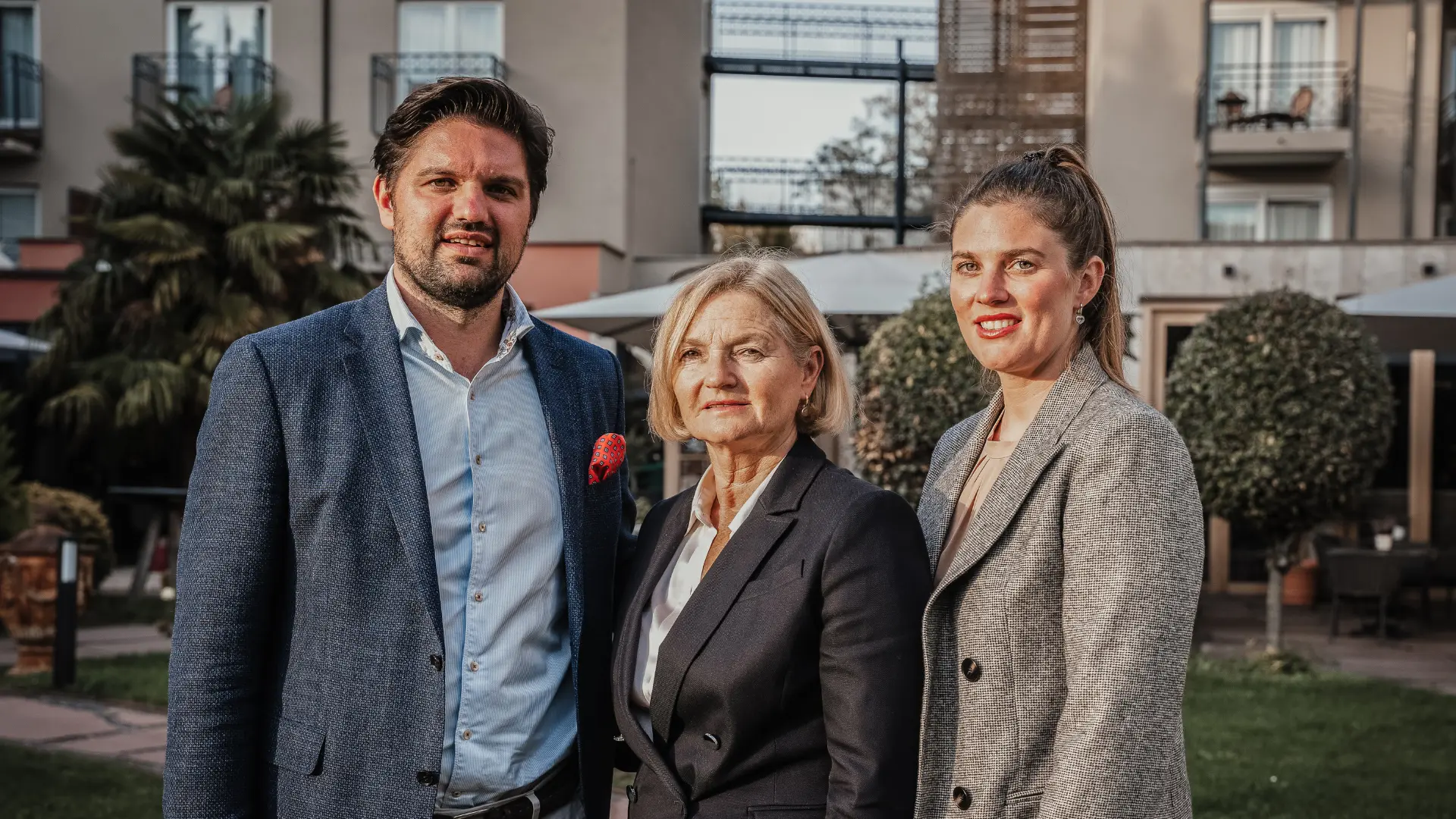 Our passion
Welcome to the hotel Villa Medici
Inspired by our sister hotel Villa Toskana in Leimen, Heidelberg, the Villa Medici, located within the Kraichgaus, opened its doors for the first time in 2008. 
The Villa Medici can be described as a Mediterranean Oasis in midst of the spa town Bad Schönborn at a walking distance to the thermal and spa bath Thermarium. Together with our own wellness area, the hotel is ideal for a relaxing getaway to recharge and rewind. 
Today we are pleased to be able to provide our guests with a total of 90 rooms and suites of different categories. Our 8 conference facilities and event rooms, equipped with free Wi-Fi and modern technique, with a maximum capacity of 120 people, are ideal for a variety of events, from conferences and meetings, to exhibitions, product launches, dinners and shows.
Surrounded by nature, the hotel is the ideal place for weddings, anniversaries, confirmations or any other reason to celebrate. We hold our impeccable customer service as a fundamental part of our hospitality.
For culinary pleasure, our restaurant Dolce Vita offers a modern cuisine mixed with local specialities. From seasonal gastro-styled cuisine to fine dining, there surely is something for every occasion. To enjoy an aperitif or after-dinner drink, we recommend our vibrant bar Da Vinci.

Free parking is guaranteed on our private parking area with 90 parking spaces.